Welcome to my (humble) Home Page!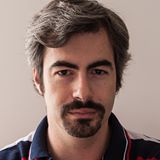 About me
About me I'm a full time Professor (Profesor Adjunto) at Departamento de Ciencias e Ingeniería de la Computación (DCIC, UNS) in the Universidad Nacional del Sur (UNS). I teach Operating Systems, Distributed Systems and Computer Security related courses.
Also I'm member of
Laboratorio de Investigación en Sistemas Distribuidos
(Distributed Systems Research Laboratory, LISiDi) at DCIC, UNS.
Also I'm the UNS Chief information security officer (CISO).
I know! Nothing is working on this page yet... I will try to work on this!
Specialities
Distributed Systems:
clustering, peer-to-peer, grid and cloud computing.
Computer Security:
intrusion detecion and prevention systems (IDPS), information security governance and risk management. Teaching (Spanish)
Consultas (Spanish)
Finales / Tesis / Proyectos Finales / Investigación: martes 8:30am, oficina A3 y 6pm aula 2 DCIC.
Consultas adicionales: coordinar previamente reunión por mail.
Tutorials (Spanish)
Research Interests
Cluster and Grid Computing,
High Performance Computing.
Load Balancing, Scheduling and Resource Management.
Fault-Tolerant Algorithms and Systems.
Distributed Operating Systems.

Also you can visit my Research page for more details.